Prayer Requests/Condolences
Intercessory Prayer -- Post a Request or Check Current Prayer Needs
Pray without ceasing. (1 Thessalonians 5:17 KJV)
Is any sick among you? Let him call for the elders of the church; let them pray over him, anointing him with oil in the name of the Lord. (James 5:14 KJV)
Post a Prayer Request for Sovereign Grace Baptist Church
Sovereign Grace Baptist ChurchPrayer Requests

Please note: Your entry of contact information or comments or prayer requests will not result in any solicitation or other sharing of information.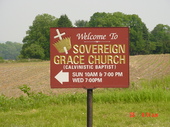 Thank you for visiting SOVEREIGN GRACE BAPTIST CHURCH! Check back with the website regularly for further news and events that may interest you.

Now that you're in our Guestbook, it is our sincere prayer that you will consider a far more important question--one with eternal significance. Is Your name written in the Book of Life, that guarantees salvation and eternal life with the Lord Jesus Christ in Heaven?

And there shall in no wise enter into it any thing that defileth, neither whatsoever worketh abomination, or maketh a lie: but they which are written in the Lamb's book of life. (Revelation 21:27 KJV)

Do not hesitate to contact us for more information regarding the blessed hope and assurance that is promised in Jesus Christ alone!

Prayer Requests -- See Below for Current Needs
*Pray for the Holy Spirit's power in reaching souls as a result of the message which went forth during this summer's street preaching & personal evangelism in Montoursville & Williamsport.
* Pray for God's provision for the oppressed and persecuted Christians, both individuals and churches, in India.
* Pray for God's provision for the printing and distribution of Romanian literature to be delivered to Eastern European churches by missionary Ken & Cath Ashcroft.
* Pray for the distribution of the latest booklet by John Blanchard, entitled "Where Do We Go From Here?" (a Scriptural consideration of the certainty of death and the final Judgment).
* Pray for the Lord's continued blessing upon the prison ministry at Hunlock Creek, PA, and especially for those brethren who have been and will soon be released. Pray that the Lord will enable them to find strong local church support in their new communities and to avoid further temptation to evil.
Prayer Requests Posted by Visitors to SGBC Website:
* Ian from Toronto asks for prayer support of his ministry outreach & education/job placement activities for immigrants to Canada.
* Kaca from Serbia requests prayer for the Lord's will in her desire for marriage.
* Sean from California requests prayer for his friend's salvation & deliverance from drug addiction.
* Pray for God's blessing upon the missionary work of Renato Crisostomo, a Sovereign Grace preacher of the Gospel in the Philippines.
* Pray for Ron & his homeschooling family of 8 in Chattahoochee, FL, as they seek a Sovereign Grace, Bible-preaching fellowship in their area & the Lord's direction for them.
* Flor writes from an undisclosed location and requests prayer for Steve & Jenny, with many financial, health, alcohol abuse, and family problems, especially for salvation for them and their extended family.
* Julio from the Philippines requests prayer for God's provision of land for a church building as the result of increasing costs at a rented building.
* Chitra writes from India requesting prayer for the Lord's intervention in resolving unfair treatment from unscrupulous businessmen in a property dispute.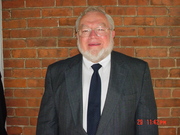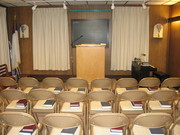 Sovereign Grace Baptist Church Meeting Room
Prayer Isn't Just a 9-1-1 Call!
Pastor Bill Robbins